Residential, commercial, industrial
Craig Plumbing, Heating & Air Conditioning, Inc. is a family-owned and operated plumbing, heating, and cooling company. We have been in the plumbing & HVAC business for over 14 years serving residential/commercial/industrial clients. Our company believes strongly in providing superior service to our clients, having a rapid response time, and providing emergency services. We train all of our service technicians in all aspects of industry-specific equipment, service techniques, specialized tools and we have strong emphasis on safety.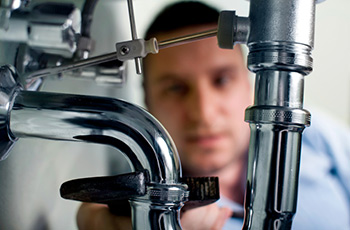 We have extensive knowledge and performance with residential/commercial/industrial maintenance; we have maintained a variety of plumbing/HVAC systems on a monthly, quarterly, and annual basis. We are quick to respond to emergency service calls 24 hours a day 7 days a week, we realize the importance of properly functioning mechanical systems and know the stress customers can experience, we strive to be very prompt, professional and provide a complete and thorough service. When a technician joins our company they are provided with continuous training on new methods, new equipment, and safety so that we are able to fix any abstract job that comes our way.
Our company was formed in 1999 by Richard Craig, President. I have been in the plumbing, heating, and cooling trade for over 25 years. We have been serving the San Gabriel Valley and Inland Empire since our inception. We have continually built our business by adding and retaining very qualified personnel. Our focus has always been on treating our customers and clients with respect, addressing their needs and listening to their issues. We have completed service and maintenance contracts with the State of California, the department of the right of way, commercial businesses, industrial manufacturing, multi-story luxury condominiums as well as single-family residences. We have maintained our customer base even through this tough economy and this can only be attributed to our professional staff and highly trained service technicians and apprentices. We have the knowledge, equipment, and expertise to accommodate all of your service needs and look forward to a long-lasting relationship.
Thank You
Licenced, insured & bonded