100% satisfaction guaranteed
Residential, commercial, industrial
Air Conditioners & Indoor Air Quality
Your Affordable, Professional Experts at Craig Mechanical Services
Did you know that the air outside of your home or property may be cleaner and healthier than the air inside? The quality of air that you breathe is very important for your health and well-being, which is why Craig Mechanical Services offers air filtration systems and air purification systems.
We Have The Solutions
Our experienced, knowledgeable technicians are licensed in methods and in the distribution of products that can improve your indoor health and safety. If pollutants and air contaminants are ingested, they can gradually affect your health and life in negative ways.
If you are interested in an indoor air quality test or would like to learn more about improving your home air quality, call us today for affordable, reliable heating and cooling services
Negative health effects of poor indoor air in your home:
&nbsp Eye, nose and throat irritation




&nbsp Respiratory infections and bronchitis




&nbsp Sinus problems and headaches




&nbsp Asthma and allergies




&nbsp An increased risk of lung cancer
Benefits of Home Air Conditioning Units and Central Air Systems
&nbsp Comfortable living environment throughout any season




&nbsp Modern units contain filters for air purification




&nbsp Auto changeover switches allow you to set and maintain your desired constant temperature




&nbsp More effective than conventional fans




&nbsp Can reduce humidity along with temperature




&nbsp Air traps dust and pollens through recirculation, benefiting those with allergies or respiratory problems
LennoxAir Conditioning & Heating Services
At Craig Mechanical Services, our specialized, licensed technicians are home air professionals skilled to handle all repairs, installations, and maintenance you may need for your central cooling system.
Whether you would like to evaluate the current efficiency of your home air cooling system, are in need of repairs to your current system, or are interested in purchasing and installing an air conditioner in your home our business, Craig Mechanical Services provides residential and commercial HVAC services for all of your air conditioning needs.
Call (626) 358-2065 today to speak with one of the AC specialists.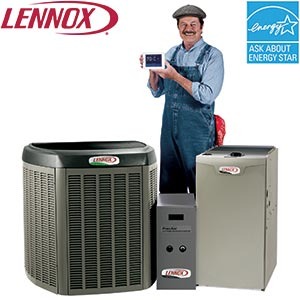 Licenced, insured & bonded